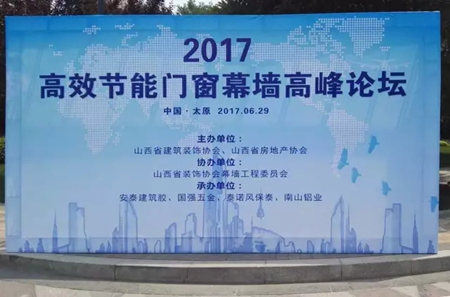 In order to promote energy-efficient building curtain wall Windows and doors systematic integration and industrial docking, Shanxi Province, to promote the curtain wall Windows and doors the deep understanding of the product and its components and communication, deepen the Windows and doors curtain wall industry present situation and the understanding and awareness of the professional knowledge, real estate association, Shanxi Province, Shanxi Province decoration association successfully hosted the 2017 in taiyuan star river hotel high efficiency and energy saving curtain wall Windows and doors peak BBS. From Shanxi Province housing and urban and rural construction department JieNengBan leadership, real estate developers, architectural design institute of Windows and doors curtain wall company related leaders of more than 300 people gathered in taiyuan star river hotel, in view of the policy adjustments in Shanxi Province and the future development trend of interpretation and explanation, to share. At the same time, the Windows and doors the line material business enterprise of the industry, such as nanshan aluminum, the strong hardware, antai plastic article, tylenol wind heat insulation construction in view of the real estate and door window curtain wall industry provides technical dry goods exchange, mutual communication, mutual discussion.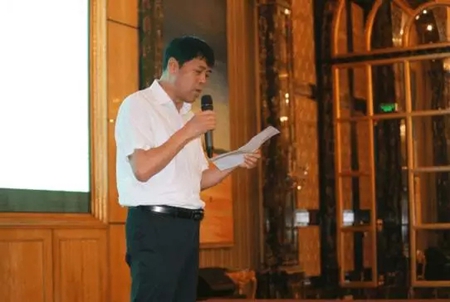 △Wang changli, vice President of shanxi architectural decoration association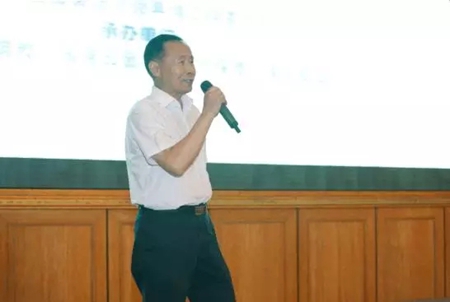 △Mr. Yu shiwei, President of shanxi real estate association, delivered a speech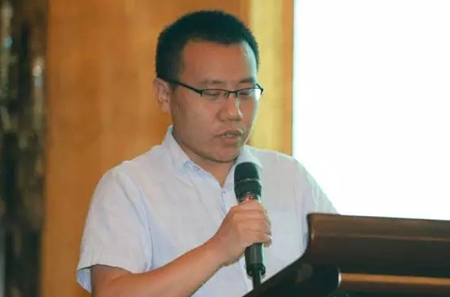 △Yan xiangyuan, a senior engineer of the energy conservation department of the shanxi academy of architecture, read the relevant policies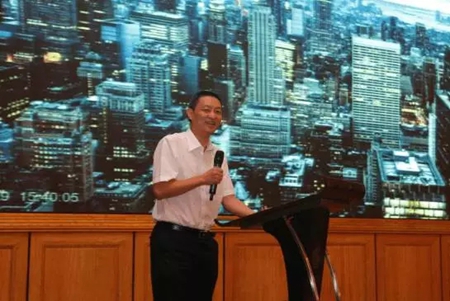 △Mr. Yang fan, deputy secretary general of the China engineering bidding and purchasing association, and Mr. Yang fan, chief engineer of contemporary real estate (China) co., LTD., explained the key points of the ultra-low energy consumption plastic window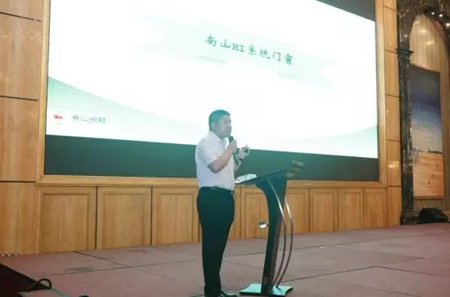 △Shandong Nanshan aluminum material technology department general zhang dawei nan shan HI high performance system doors and Windows
How to effectively increase the implementation of the building lighting transparent area, or the performance of modern architectural characteristics and the contradiction between the resulting heat loss, energy-saving materials and energy-saving technology plays a key role. On the choice of material and heat insulation, the material, thickness, stiffness, the number of cavity, and window type, weight, size, form a complete set of hardware products, sealant weatherability, etc will be on the air circulation, and the heat loss have had an impact, energy saving effect of the whole doors and Windows are plays a considerable role. In addition to the design of low-energy doors and Windows, BBS has conducted detailed communication with the technical points, and has conducted in-depth exchanges on the selection of energy-saving doors and Windows materials.
Nanshan aluminum sample display area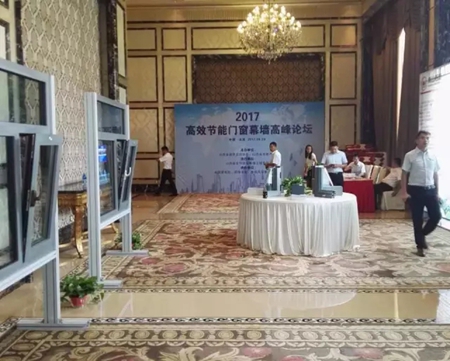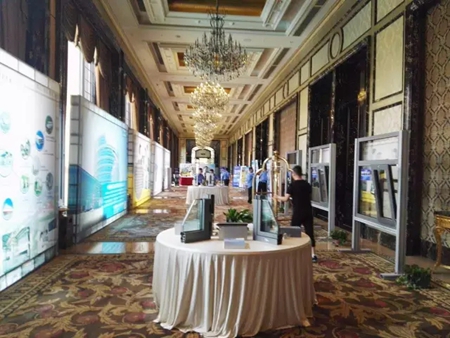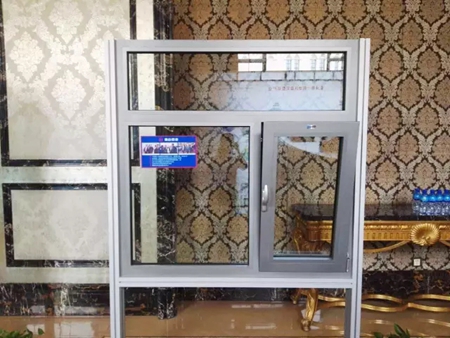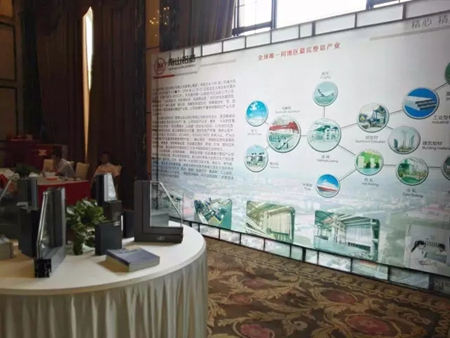 Nanshan aluminum site activity